Manager Rewards (03271) - VERVULD
Locatie
Rotterdam
Contactpersoon
Procedure is afgerond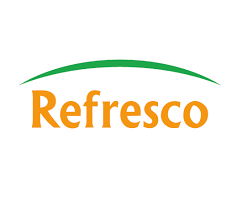 Functie omschrijving Manager Rewards (03271) - VERVULD
You own and manage the entire reward cycle, with a particular focus on the Top 250 leadership of the entire organization. Doing so, you will handle employment conditions and contractual elements for senior management worldwide, along with job grading and international mobility. The current Reward Cycle and policy provides a solid foundation but can and must continue to be developed and expanded in the coming years.
Functie-eisen en competenties Manager Rewards (03271) - VERVULD
As a key advisor to Senior Leadership and HR Business Partners throughout the Refresco Group you have a strong entrepreneurial personality that can manage the entire scope of the role. You are creative, pragmatic and able to work in a high energy environment. We are looking for a candidate who likes this forward energy and who wants to own projects to work on and make an impact on the business.

You are the ideal candidate for this role if you combine analytical skills with innovative ideas to create appropriate reward policies. You also demonstrate profound collaboration and communication skills, enabling you to establish good working relationships with colleagues and the different stakeholders across the company. In addition, you are result oriented and have the capacity to execute and to put ideas into actions and implementation.

This is an incredible opportunity for someone with experience delivering in a Reward Manager or Reward Business Partner capacity, within international and complex work environments.

Furthermore, Refresco is keen to see the following in the new Manager Rewards:
Relevant master's degree is a plus, but a bachelor's degree in combination with a good dose of C&B experience and skills is also welcome;
Minimal 8-10 years' experience in a similar role;
Experience in FMCG and/or manufacturing environment;
Strong knowledge of various cultures and international ways of working;
Able to adapt plans, strategies and processes in ways suited to local cultures and customs;
Good mix of technical financial knowledge and commercial acumen and business management skills;
As a trusted advisor able to influence senior decision makers;
Fluent in English, any additional foreign language is a plus.
Hoofdtaken en verantwoordelijkheden Manager Rewards (03271) - VERVULD
You would contribute to the development and implementation of reward based initiatives to help the business achieve its objectives. Some of the key activities on our reward agenda:
Further digitalize our reward processes;
Continuously update our reward processes based on developments in the market and our own strategic developments;
Deliver content for the remuneration chapters for annual reports and similar key communications;
Prepare analysis and proposals for executive management reward for the remuneration committee;
Support integration of new acquisitions;
Develop, support and execute international employee mobility policies.

You are able and willing to prepare strategic Reward policies and documentation, but are also enjoying to do the day-to-day operations of pay such as coordination of payroll activities towards the outsourced payroll provider, data crunching, benchmarking, etc.
De organisatie
Refresco Group is the world's largest independent bottler of soft drinks and fruit juices for retailers and branded beverage companies. They have 70 factories spread across the Benelux, Finland, France, Germany, Iberia, Italy, Poland, the UK, the US, Canada and Mexico, where they produce an almost unlimited variety of products, manufactured to customer specifications and requirements. In addition to the efficiency of bottling processes, Refresco can also provide their customers with total supply chain solutions – from planning and sourcing of raw materials and packaging through to warehousing and transportation. They are able to develop new concepts and bring these to market in an extremely short time frame.
Refresco is a Dutch company founded in 2000 and is run in a decentralized manner. Confidence in the strength of good, local teams is a hallmark of Refresco's approach to the business. The teams make decisions in close collaboration with the central team but have a large sense of ownership choosing the best approach for their local market.
Just over 120 people work at the head office in Rotterdam, the Netherlands, versus more than 11.000 employees elsewhere in the world.
For more information visit: https://www.refresco.nl/nl/
De afdeling
The Group HR Team is a small agile team of 5 members, who work together in close collaboration and alignment, building a strong HR framework with the HRD's in the Business Units of Europe and North America. All team members contribute to driving the strategic decisions in the areas of Business Partnering, Information Systems, L&D and Rewards. All team members (including you) report to the Group Director HR.
Opdrachtgever biedt de Manager Rewards (03271) - VERVULD
Our client works with HAY grades for the FMCG;
The gross annual salaries include holiday pay of 8% and fixed year-end bonus of 3%;
Target STIP annual bonus of 17,5%;
Company car or car allowance supplemented with net and gross mileage allowance for commuting;
28 holidays per calendar year;
Non-contributory pension (employer contribution depends on employee age);
International scope and impact and plenty of opportunities to develop in the role
Overige
The position is office based in Rotterdam;
It's a fulltime position (40h) but part-time (32-36h) is also negotiable;
This is an international role.
Procedure
We would like to receive your application by clicking on 'solliciteer'. You can also e-mail your application to cv@popartner.nl . Don't forget to mention the application reference number: 03271. Furthermore we would like to inform you on the following:
In addition to your CV, we would also like to receive a cover letter;
Please let us know whether you have a holiday planned in the near future;
Refresco would like to conduct first round interviews from the end of May;
We will update the status of the application on our webpage;
Trust is what drives people at Refresco, a permanent contract without probation is offered;
A reference check might be part of this procedure;
If you have any questions please contact Alejandra Ferrari on 030 7 60 90 60 or mail your question to info@popartner.nl.
This job is exclusively held by P&O Partner. P&O Partner will therefore take care of the first selection of candidates. Reaching out to our client will not be appreciated by us and our client.

QUESTIONS AND INFORMATION:

P&O Partner
Alejandra Ferrari
Het Rond 7
3701 HS Zeist
www.popartner.nl
Publicatiedatum
23-04-2021